'the people that reggae was being made for never separate it into this style and that style. No. This is music that's come down from slavery, through colonialism, so it's more than just a style. If you're coming from the potato walk or the banana walk or the hillside, people sing. To get ride of their frustrations and to lift the spirits, people sing. It was also your form of entertainment at the weekend, whether in church or at nine night or just outside your house, you was going to sing. If your cutting down a bush, you are going to sing, if you're digging some ground you're gonna sing. The music is vibrant. It's a way of life, the whole thing is not just a music being made, it's a people… a culture…it's an attitude, it's a way of life coming out of a people.' Rupie Edwards quoted in Lloyd Bradley's 'Bass Culture, when Reggae was King' (2000).
Growing up in the 1960's, radio was a medium that people listened to on a daily basis. Radio was where I first heard the music of Motown and Stax records, the Beatles, Elvis and the Rolling Stones and it was the radio where I first heard reggae from of the likes of Prince Buster and Desmond Decker. However, it was the
Roots Reggae
music of the 1970's with musicians such as Burning Spear, the Abyssinians, Culture, the Gladiators and of course Robert Nesta Marley, singing songs that spoke of the brutality of the transatlantic slave trade and the horrors of the plantation and the denial of a black African cultural, artistic and historical past that first directed me toward the significance of the
black gaze
(hooks, 1992) in exposing thefactsofwhiteness.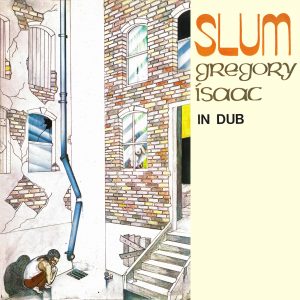 Roots Reggae can be seen as the voice of a black Diaspora speaking to us from the postcolonial experiences of oppressed peoples. Once engaged with, it can seem as if a mirror is being held up to white people (Maclom X, 1965), as the songs talk about slavery, a captured rather than conquered people, a forgotten history and culture and the oppression of black people by white people that has continued since 'slavery days' (Burning Spear, Marcus Gravey, 1976). Though perhaps somewhat romanticised, what this musical message can do is point toward the views of black people about their experiences of whiteness, how they view white people and the white world and how that world positions and situates them. From listening to reggae, jazz, blues, hip-hop, soul music etc., and also in reading the works of black scholars and writers such as Frantz Fanon, James Baldwin and Toni Morrison, it seems to me that black people are able to recognise and articulate how white power dominates and situates individuals into subject positions based around a system of differential privileging (Mills, 1997). It is arguably a project of locating a stolen cultural, historical and political heritage that has been buried in the complex world of white supremacy. In many respects, this website is a direct consequence of the project of black reconstruction that has sought to explain and dissect the constructions of blackness that have been deployed by and within a framework of white supremacy. This same project of reconstruction has arguably further provided a body of work cataloguing the way white supremacy functions.
Accepting the premise that a sense of self is produced within language systems based upon difference (Hall, 1996), it can be argued that one effective way to inquire into notions of whiteness is to examine the way that black people see white people and the white world that has been constructed by them. Black African people and their Diaspora (perhaps more than other people that white Europeans have encountered and then re-constructed) have a unique relationship, through slavery, that is at one and the same time, intimate and yet ultimately Other (Lacan, 1949). Equally, how black people have experienced and lived within an arguably white world may offer the opportunity for white people to see ourselves anew, to expose our 'unmarked narrative' (Solomon, et al, 2005) for as bell hooks suggests,
'Although there has never been any official body of black people in the United States who have gathered as anthropologists and/or ethnographers to study whiteness, black folks have, from slavery on, shared in conversation with one another a 'special' knowledge of whiteness gleaned from close scrutiny of white people' (hooks, 1992, p165).
With this in mind the following selection of ten Roots Reggae music albums from the 1970's has been made in order for you, the viewer to explore, digest and enjoy and to further give an insight into how black people had exposed thefactsofwhiteness to me.
Bob Marley and the Wailers, 'Catch a Fire' 1973
Burning Spear, 'Marcus Garvey', 1976
The Abyssinians, 'Satta Massagana', 1976
Dennis Brown, 'Visions of Dennis Brown', 1978
Fredlocks, 'Black Star Liners/True Rastaman', 1976
Steel Pulse, 'Handsworth Revolution', 1978
Black Uhuru, 'Guess who's coming to Dinner', released 1983 (1980, released under the title of Black Uhuru)
The Gladiators, 'Proverbial Reggae', 1978
Johnny Clarke, 'Authorised Version', 1976
Prince Far I, 'Under Heavy Manners', 1976
Gregory Isaacs, 'Cool Ruler/Slum in Dub', 1978
Linton Kwesi Johnson, 'Dread Beat an' Blood', 1978